Yet another Illinois Governor has been arrested on charges of corruption. According to the Chicago Tribune, this was no ordinary Illinois corruption case…
"Gov. Rod Blagojevich and his chief of staff, John Harris, were arrested Tuesday for what U.S. Atty. Patrick Fitzgerald called a "political corruption crime spree" that included attempts to sell the U.S. Senate seat vacated by President-elect Barack Obama."
Blagojevich and Harris were named in a federal criminal complaint that alleged a wide-ranging criminal conspiracy aimed at providing financial benefits to the governor, his political fund and to his wife, First Lady Patricia Blagojevich.
Blagojevich was taken into federal custody by FBI agents at his North Side home Tuesday morning—one day shy of his 52nd birthday.
The arrests dealt a tumultuous blow to Illinois government, at once raising questions about the leadership of the state and the fate of the open Senate seat—which the governor alone has the power to fill under the state law."
According to Bloomberg.com President Elect Obama has denied any connection to Blagojevich:
"I had no contact with the governor or his office and so I was not aware of what was happening, " Obama told reporters today in Chicago. "It's a sad day for Illinois. Beyond that, I don't think it's appropriate to comment."
But trancripts from secret wiretaps show a clearly jilted Blagojevich.
WARNING IF FOUL LANGUAGE OFFENDS YOU STOP READING NOW!…
According to The Smoking Gun website…
"
DECEMBER 9–The criminal complaint filed today against Illinois Governor Rod Blagojevich contains a remarkable section detailing the Democratic politician's alleged attempt to cash in on his ability to fill the U.S. Senate seat vacated by President-elect Barack Obama. Attached to the U.S. District Court complaint is an FBI affidavit, excerpted below, alleging that Blagojevich was caught on wiretaps noting that the Senate seat "is a fucking valuable thing, you just don't give it away for nothing."
He was also recorded saying that unless "I get something real good," he would appoint himself to the vacancy. "I'm going to keep this Senate option for me a real possibility, you know, and therefore I can drive a hard bargain. You hear what I'm saying. And if I don't get what I want and I'm not satisfied with it, then I'll just take the Senate seat myself."
According to surreptitiously recorded conversations, Blagojevich spoke with associates about the possibility of trading the Senate post for either an ambassadorship or a Cabinet post. The politician, according to the affidavit sworn by FBI Agent Daniel Cain, "analogized his situation to that of a sports agent shopping a potential free agent to various teams."
During a wiretapped November 10 call, a frustrated and financially strapped Blagojevich referred to Obama as a "motherfucker" and said that he would not appoint an ally of the President-elect to the Senate vacancy if "I don't get anything." Referring to Obama, Blagojevich exclaimed, "Fuck him. For nothing? Fuck him."
In a November 11 conversation, Blagojevich remarked that he knew Obama wanted Valerie Jarrett, a longtime confidante, to succeed him, "but they're not willing to give me anything except appreciation. Fuck them."
Blagojevich, 51, and his chief of staff, John Harris, were arrested this morning on political corruption charges. While the affidavit does not specifically name the six prospective Senate candidates discussed by Blagojevic, Harris, and the governor's aides, it appears that several are easily identified. "Senate Candidate 1" is Jarrett. "Senate Candidate 2" is Illinois Attorney General Lisa Madigan. Emil Jones, an Illinois state legislator, is "Senate Candidate 5." And "Senate Candidate 6" appears to be J.P. Pritzker, a wealthy Chicago businessman. Additionally, Rahm Emanuel, the incoming White House chief of staff, is referred to in the affidavit as "President-elect Advisor."
According to the ABC news Political Punch blog even though Obama said there was no connection between himself and Blagojevich:
"on November 23, 2008, his senior adviser David Axelrod appeared on Fox News Chicago and said something quite different.
While insisting that the President-elect had not expressed a favorite to replace him, and his inclination was to avoid being a "kingmaker," Axelrod said, "I know he's talked to the governor and there are a whole range of names many of which have surfaced, and I think he has a fondness for a lot of them."
But wait. Obama's "Truth Squad" must have been called back to active duty.  The Political Punch blog was later updated stating:
"(UPDATE: An Obama Transition Team aide says that Axelrod misspoke on Fox News Chicago.)
(UPDATE #2:  Axelrod this evening issued a statement saying. "I was mistaken when I told an interviewer last month that the President-elect has spoken directly to Governor Blagojevich about the Senate vacancy. They did not then or at any time discuss the subject.)"
Meanwhile, World Net Daily is asking, "What did Obama know about Blago's demands?"…
"The corruption arrest of Gov. Rod Blagojevich is raising questions about what Sen. Barack Obama knew of the Illinois Democrat's alleged activities, including his apparent offer to appoint Obama's preferred candidate to serve in the U.S. Senate in return for "private sector" help from Obama.
"This is a burgeoning crisis for Obama that should shake his presidency to its core," said Tom Fitton, chief of the Judicial Watch organization today.
"The criminal complaint filed today indicates that Obama and his team knew about Blagojevich's efforts to sell Obama's Senate seat," he said."
World Net Daily continues…
"It's just the latest controversy to surround Obama's campaign and election victory Nov. 4. There still are legal challenges pending before the U.S. Supreme Court that claim he is not eligible to be president because he fails to meet the Constitution's requirement that only "natural-born" citizens be president.
Even as the court this week was rejecting one case, Donofrio v. Wells, another case was being scheduled for conference Friday.
The new case, Cort Wrotnowski v. Susan Bysiewicz, Connecticut secretary of state, also makes a dual citizenship argument. The case had been rejected by Justice Ruth Ginsburg Nov. 26 but then was resubmitted to Justice Antonin Scalia. There was no word of its fate for about 10 days, then the court's website confirmed it has been distributed for Friday's conference, a meeting at which the justices consider whether to take cases"
Yes, all of this should  shake the Obama administration to the core, but it won't. Do you know why it won't?
Because Congress, the Supreme Court, and the Media are afraid of what will happen if OBAMA is held accountable for his  actions and is required to obey the law…
The whole thing reads like a fictional DVD commercial that is pawned on after-hours television entitled "Yankees Gone Wild".
Rest assured that regardless of the outcome, Illinois is carrying on a long tradition of  producing scum-bag politicians…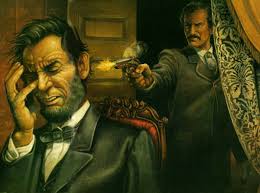 Clint, Missouri Bushwhacker